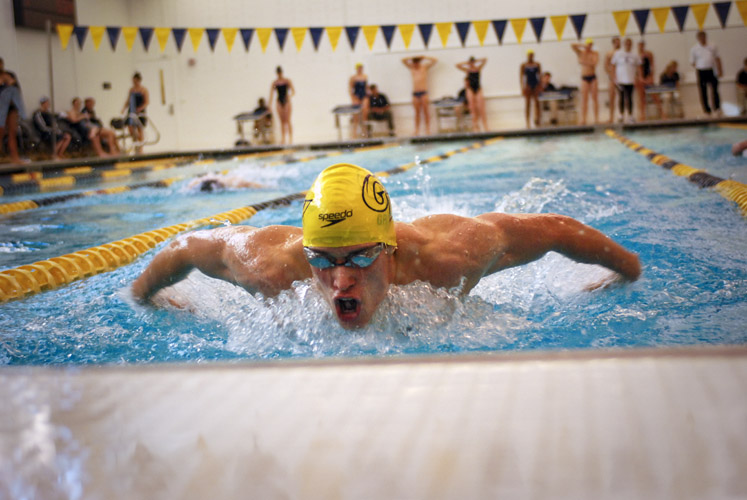 Phillip Graeter swims a leg of the 200-yard butterfly during a dual-meet against Old Dominion. Graeter finished first in the fly, as well as taking the top spot on the podium in the 200-yard backstroke and 200-yard individual medley races.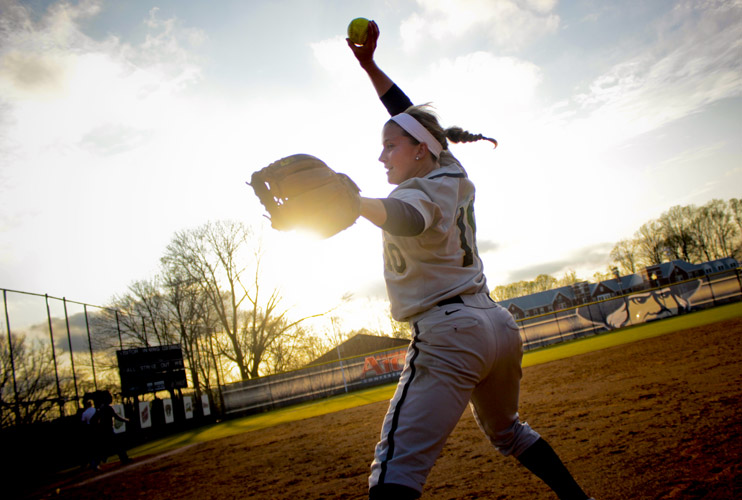 Kara Clauss winds up to send a ball to the home plate as she practices her pitching. Clauss previously pitched the second no-hitter in program history following weeks of rehabilitation after surgery to her right wrist, her pitching arm.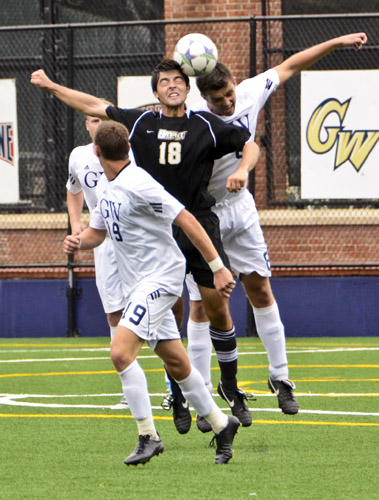 Matthew Scott collides with a Bryant opponent for a header during an intensely physical match that saw GW score the game-winning goal with just 1:36 left in play.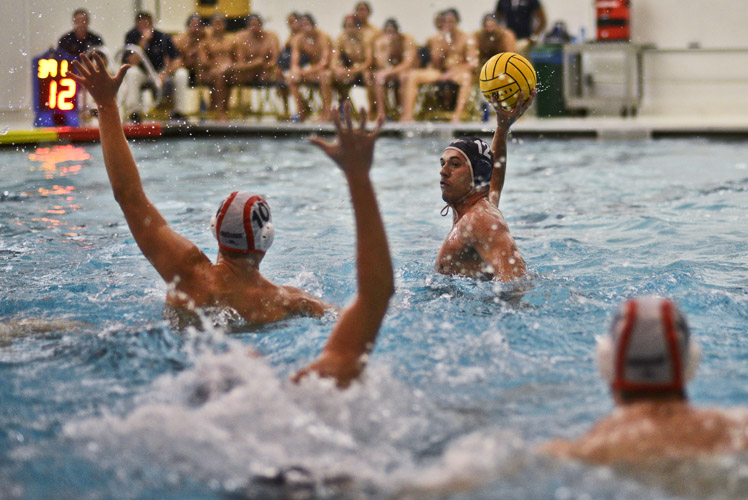 Bogdan Petkovic looks to get the ball past some Bucknell defenders during a losing effort against the Bison.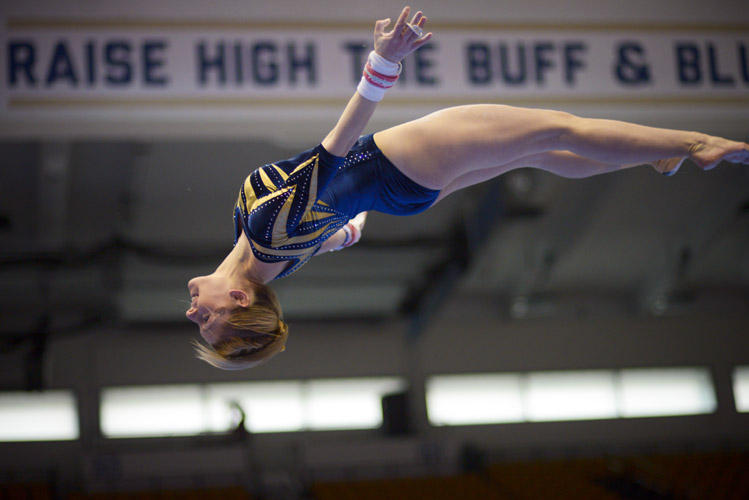 Taylor Redmond goes airborne as she dismounts from the uneven bars. She placed fifth in the event with a score of 9.70.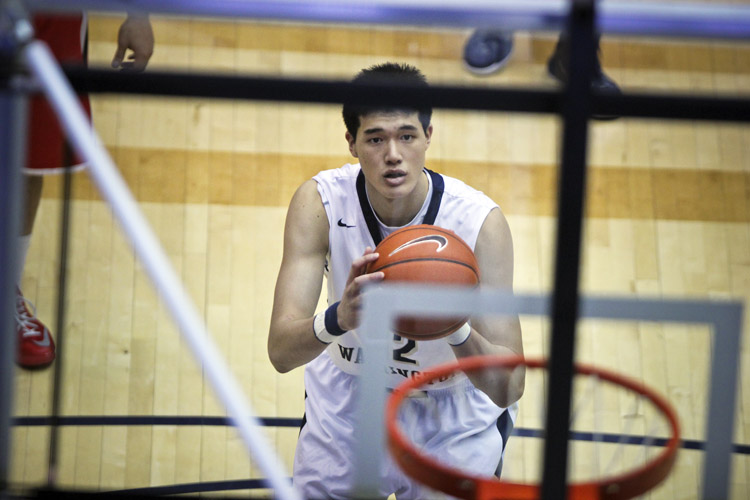 Yuta Watanabe, the first Japan-born student-athlete to secure a NCAA Division I basketball scholarship, heads to the line for a free throw during a game against Davidson.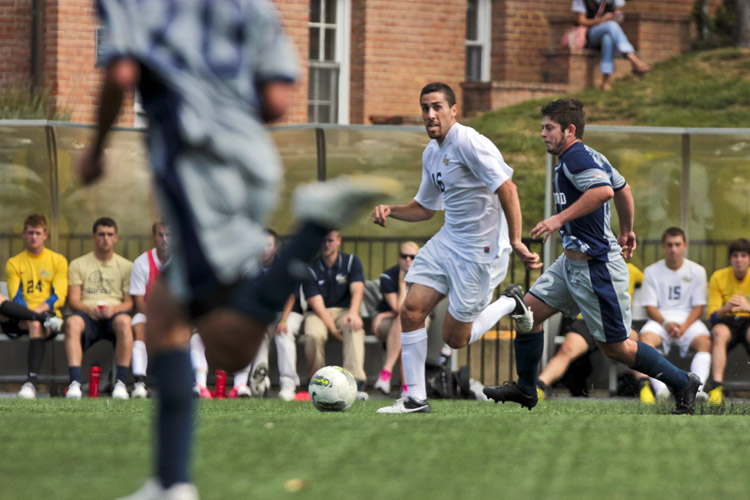 Midfielder Zach Abaie looks for an open man, trying to create a play during a game against Longwood.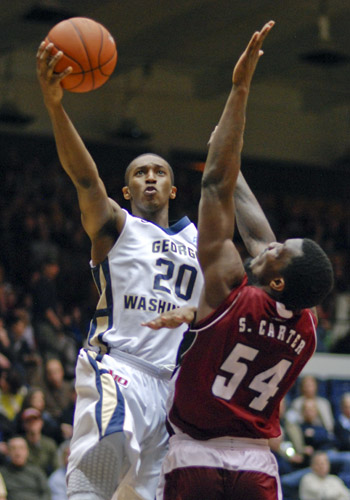 Lasan Kromah pushes past Sean Carter of UMass for a layup.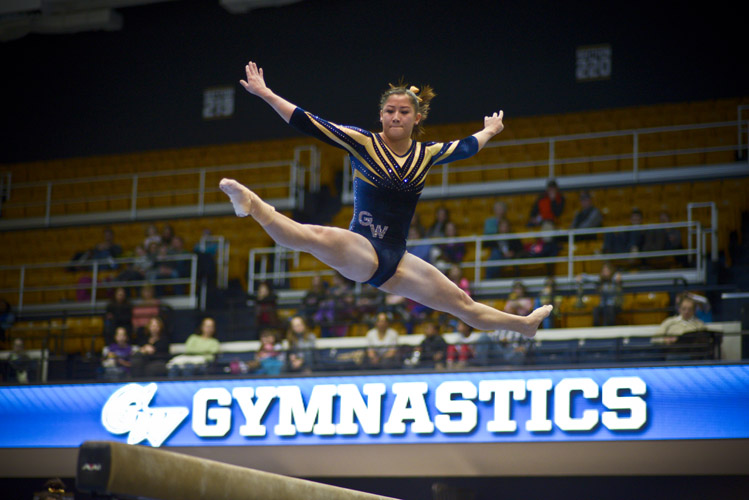 Liz Pfeiler leaps in to the air during her performance on the balance beam, which earned her a team-high score of 9.80.